Due to GDPR guidelines in the UK, we ask that you do not give us your home address, any phone number or any extra information that we have not asked for. Your name, your submission and a short bio suffices. We do not want nor will we ever use any other information. We do not send out newletters, we have no use for your personal information and we ask that you do not supply it. We don't want or need your address or your phone number. Please don't give it. We may delete your submission for not adhering to these rules.

Due to the vast amount of submissions we receive, our Submittable account shuts down monthly, very rapidly so if we're closed for submissions it means we've hit our limit for that month.

We read submissions all year round. If you miss a deadline, your work will automatically be considered for the next issue. Our response times vary but it is generally about six weeks.

Please only submit ONCE per issue. Structure your submissions EXACTLY as you'd see them in a book. Do not double–space, do not double–space after a full stop/period. Otherwise this takes us a lot of time to correct that does not need to be taken– and if you do, we will not be happy. If you are not accepted for publication, wait until we are reading for the subsequent issue. It helps us with backlog and we will very much appreciate you for it! A short, professional cover letter is appreciated with 50-100 word third person bio. Do not double space (format your submissions as you would see them formatted in a book, for example) and punctuation is always a good thing.
If you're submitting fiction or non–fiction, a synopsis is not needed. Don't ruin it for us. All submissions in one file, please!

Please take care to submit according to our guidelines. Unfortunately, we are not in a position to pay our contributors at present. Read our guidelines in full.

Before submitting please take some time to have a read through of Anomaly Literary Journal's previous issues to familiarise yourself with the various styles of work we are looking for. They should be a good indicator of the styles of poetry, fiction and non-fiction we like- as well as artwork.


For poetry:
We ask that you send a cover letter with a brief bio, with up to ten poems in an attachment (.doc, .docx, .rtf or if you prefer, in the body of the email. Whatever is easiest for you. Just do not double space). Poems are not limited to a particular length. Five or more poems is best as it gives us a broader understanding of your work.

Please, for the love of all that's decent and holy, give the poetry in past issues a read through to ensure you're submitting the kind of poetry we prefer to read- they're free to read and download, so there's no excuse. Really, there's none.

We want poets who are serious about their work, who have worked long and hard to develop themselves. We want to see that even a line break is done for a reason- not just because it looks good, and that each word needs to be there. We love poetry that is written to be read aloud. Assonance, alliteration, vivid imagery, metaphor- you name it, we relish it. Though we're not big on rhyme by all means send it, if that's your thing, God knows plenty of poets did it right, just bear in mind it's not a huge preference and we feel it's worth us saying it outright. While we love us some Edna St. Vincent Millay and some Emily Dickinson, it's not often anyone can pull that off and this is just our personal tastes talking.

We can, if you ask us and we have the time, respond with constructive criticism. However this will only be our humble opinion and we are fast to state that we do not think you are under any obligation to follow our suggestions. If you ask for our opinion and we give it, don't come crying to us after the fact. We can't always provide this but will aim to do so if time permits.

For fiction:

Again, no more than six pieces per submission (as an attachment) and include a cover letter, and a short bio. Please try to adhere to a reasonable word count, I'm afraid due to time and effort, this will have to be limited to an absolute maximum of 2,000-5,000 words per piece. If you think we're really going to love a slightly longer piece, by all means send it. With fiction do not double space your submission at all. Structure it as you would see it structured in a book. It saves us a lot of time and we will very much like you for it.

Any and all subjects are welcome but again, like poetry submissions, we will take only the highest quality no matter what the style. As with non-fiction, if we feel certain areas need to be subject to editing (which is what we do) we may make small cuts or edits where we think necessary, but nothing major and certainly nothing that takes away from the piece as a whole though this is not something we do often or lightly.

Flash fiction is accepted but we tend be rather picky but by all means send your best- sometimes there's nothing more satisfying than a well crafted flash piece! (Did that sound dirty?...)

Non-fiction/Commentary:

There are no rules for biographical non-fiction, except adherence to a word-count of between 2,000-5,000 words on any topic and up to three submissions at once.

However, under the header of 'commentary', there is most definitely room for social commentary pieces in the line of something similar to Maeve Brennan's The Long Winded Lady columns for The New Yorker throughout the 50's and 60's- or something similar. We're not adverse to the idea of a running column within the journal, if any journalists or writers out there feel they have something that might be of interest in that vein. Again, it goes without saying, we can't afford to pay anyone.

Art submissions:

Any artists with some decent experience (or none!) are welcome to send their work and a profile of themselves, their work, their themes etc (but this is not necessary, it's entirely up to you). We are open to all styles of artwork, please ensure it is a high resolution however.

Please send a minimum of six pieces (we'd prefer more like ten but we're open to whatever you have) with a cover letter, detailing your work, your experience (whatever that may be) and a little bit about yourself. We are accepting anything from paintings, photography, sketches, screens, you name it we are open to it. We can't stress enough that the artwork is just as important to us as the literary side of the journal, we don't see it as additional but integral. Look at each issue of Anomaly Literary Journal so far to see what we tend to go with when it comes to artwork. It's not exclusive but it should give you an idea of what we lean toward- but in saying that, it's so subjective, send your artwork/photography in. Beauty is, after all, in the eye of the beholder.
We require that submissions of artwork or photography be sent in large files at as high a resolution as possible. It's a small thing but it's extremely important!
 
Podcast:

For our podcast with Issue 3, we sneakily decided to throw in a demo our Editor in Chief Oli Tatler had done. We liked it and we'd like to do it again, so if you're a singer/songwriter and you'd like to be featured, by all means send us a recording and we'll treat them just the same as regular submissions. However, of course, the quality for this is going to naturally be higher (the recording quality needs to be clear and audible) but we thought it might be a fun thing to do! So if you're a musician/singer/songwriter and you fancy submitting something, feel free.

*

Simultaneous submissions are fine as long as the amount of them is reasonable, as long as you notify us immediately if your work is picked up elsewhere.

If you've been sensible and have submitted to a small number of other publications at the same time as you submit to us but another publication accepts, notify us but please be aware this does not necessarily rule you out for publication with Anomaly Literary Journal- we feel this expands the author's reader base and for us, it is not a reason for exclusion as long as it does not infringe upon the other journal's rights. It is entirely up to you, the author, to inform us of this.
We are hesitantly willing to accept previously published pieces, given that the original publication's first rights (and please state where it was first published) have expired. In my experience, this is rare and usually constitutes immediate post-publication to (sometimes) up to a year but whatever it is we will give credit to the place of first publication should this be the case. However, we expect that you will employ this judiciously. Do not submit several pieces in one submission where all of them have been previously published, the percentage rate of previously published pieces that are accepted for publication over-all is not huge, from our data, we can see we are generally working with an acceptance rate between 3% to 4% depending on the issue and we assume you can exercise some common sense on this one– previously published pieces will not be high on the list. If you're submitting pieces that have been published elsewhere, include something unpublished for balance. We don't mind reprints if the work is exceptional but they are absolutely not a priority.

Anomaly Literary Journal requires first serial rights and anthology rights to previously unpublished work (should there be a future anthology). All other rights revert to the author upon publication; however, Anomaly Literary Journal expects to be credited when poems first published with us are republished elsewhere.

Please send submissions via Submittable below.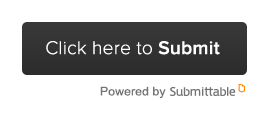 We actively nominate writers for both the Best of the Net and the Pushcart Prize.

Allow us some time to get through submissions. We all work for a living and this journal is very much a labour of love, so we may not respond until very close to the date of publication.

Due to the intense volume of submissions already, it might take us some time to get back to you and we will attempt to reach everyone who submits. Generally we respond to everyone and rare though it is, sometimes responses fall through the cracks and for this we apologise. We are but mere mortals with little money!

We look forward to each and every submission, so good luck and keep submitting!

Thank you and we look forward to reading your submissions.

 
Header artwork © Sofia Monika Swatek